Looks something like this...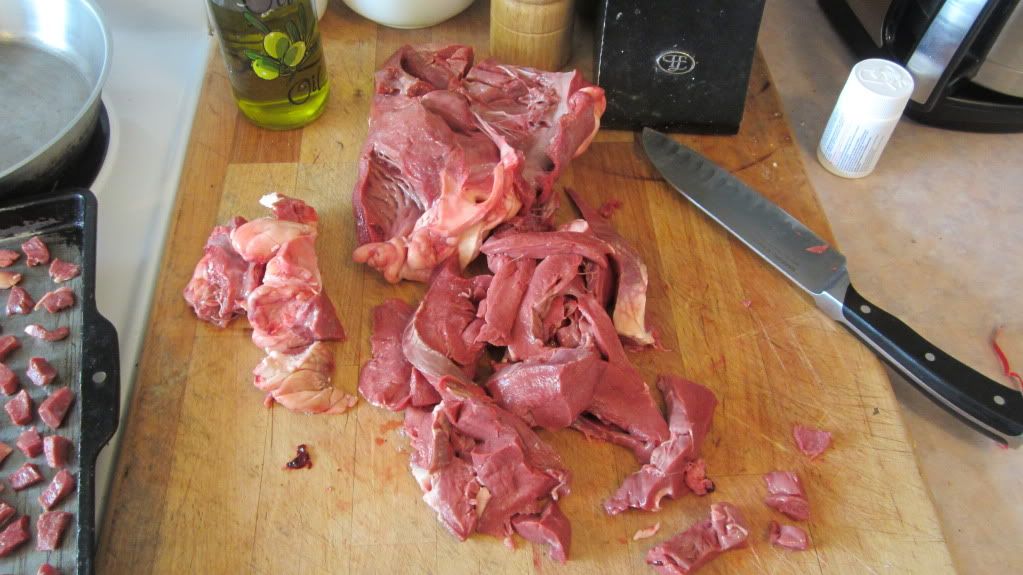 I did this a while ago, but never shared these pictures with anyone. Though, since I'll be doing pretty much this same process for the rest of my dog's treats (including with different meats and organs,) I thought I'd share this now. This is $3.74 worth of beef heart fresh from the butchers shop. I would have gotten it frozen and had to let it sit and thaw a while before cutting it, but they didn't have any frozen and were just cutting this now when I got it.
I cut it into bit sized pieces, my first tray's pieces were much larger than my second batch (I was expecting them to shrink more when cooked-- they hardly did at all,) and so the second tray's pieces were half if not a third of the size some of the pieces from the first batch. Here is the first tray full...
And the second...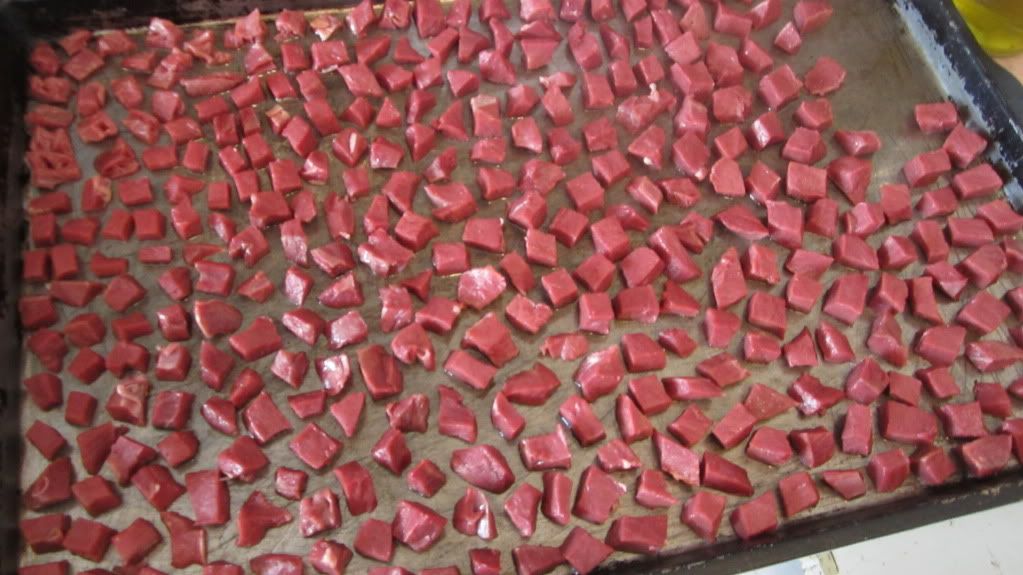 At first I was following the explanation of another blogger and set the heat at 300 degrees. After 15-20 minutes of that with not much notable progress other than a rancid stench that filled the whole house, I thought, screw it, and kicked it up 100 degrees to 400 and they cooked much quicker. I wasn't sure what I was looking for before the first batch anyways, other than I knew I wanted them (the pieces) to be quite dark. I may have been a little impatient (I was waiting to start the other half of the heart to be done with it, and only had the one pan,) but this is what I took out of the oven...
With a bit of flat metal I assume was once a cheap-o spatula (now with the handle broken off of it,) I loosed the pieces from the pan, wrapped them in a paper towel and set them on a plate outside to cool (this is only the first batch.)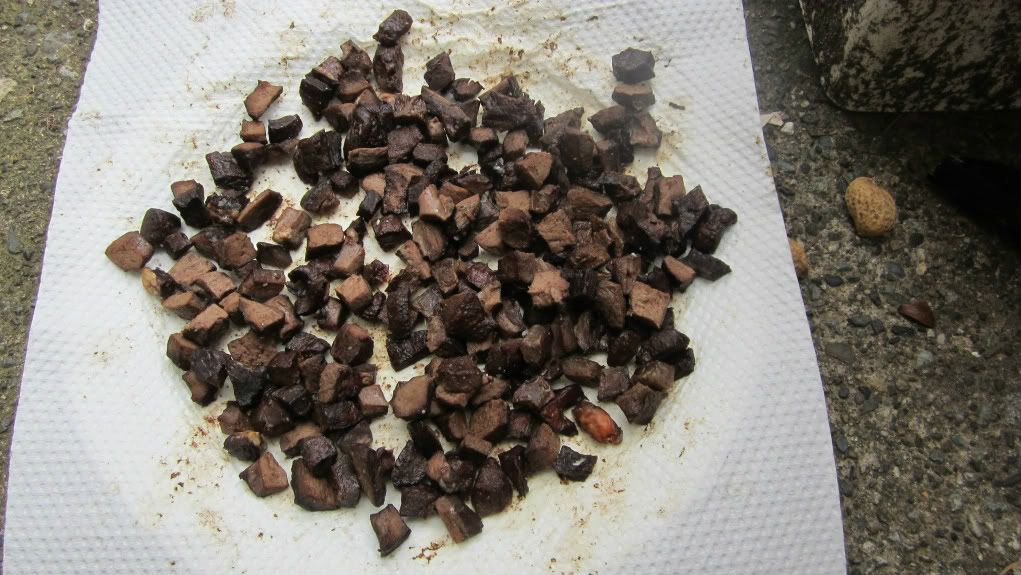 Here are some pieces from the first batch you can see the size of in relation to my hand. Quite large! But they were soft enough to be cut into smaller pieces if I had felt like going to the trouble. For $3.74, for over a couple of pounds that acted as my dogs meal on training days, I didn't really feel like I was wasting anything by not doing this. You can sort of tell by this too the size of the actually giant pan, and just how many decent sized pieces I was able to make.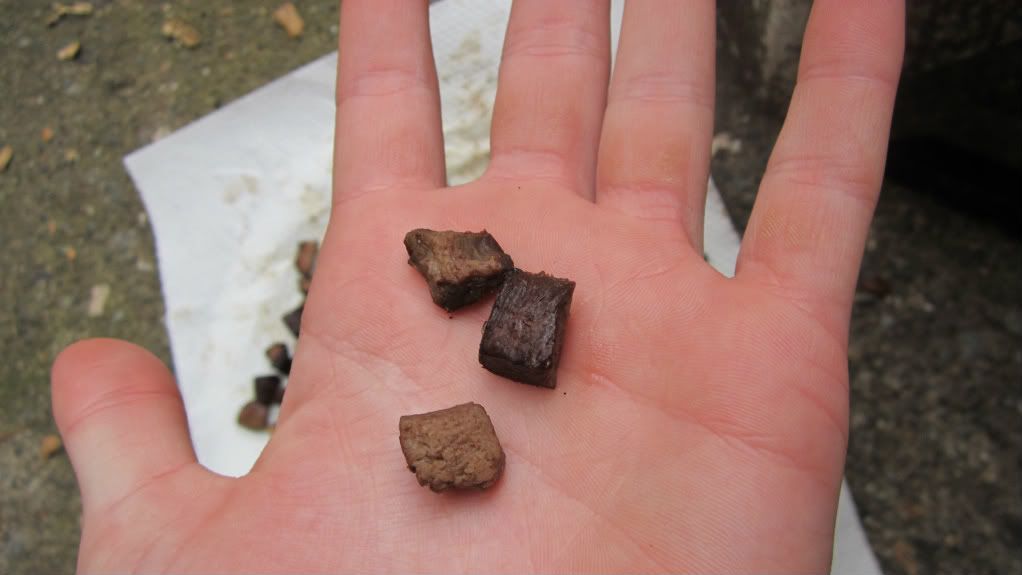 I don't know much about drying meat, other than I'm sure I didn't leave them in the oven for as long as I could have, so after they were all done and cooled I put them in a bag and still kept them in the freezer as I do with all the other dog meat. The only downside to the way these turned out was when I was constantly grabbing and feeding them to my dog during agility training, whatever bits and color rubbed off of them were all over my fingers, underneath my nails, the leash, and on the light colored pouch I kept them in for the duration of the class. I didn't mind; it wasn't a mess passed simply washing my hands and wiping down my pouch and leash. Learning how to dry the bits out more will make this better.